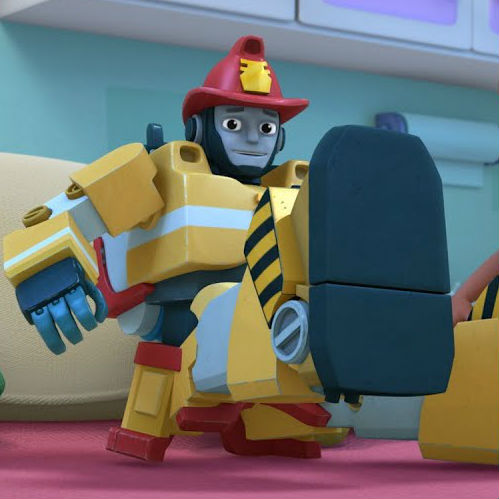 Shinji is a firefighter robot toy and is a character from Doc McStuffins.
Bio
Shinji was used to make make-believe adventure by his owner Dev. However, one day whilst playing with him, Dev got scared by lightning and went inside, not knowing he had left Shinji behind as it was starting to rain, Shinji in the process hurting his leg. The gang find him in
Trivia
Quotes
Hi-ya. The name's Shinji.
I got this. Not that I sound like Gloriosa.
Thomas. Wanna become a first responder?
Sure. It's not everyday we get a new hero on the team.